Dimitri Tsillas' Bio
Moderator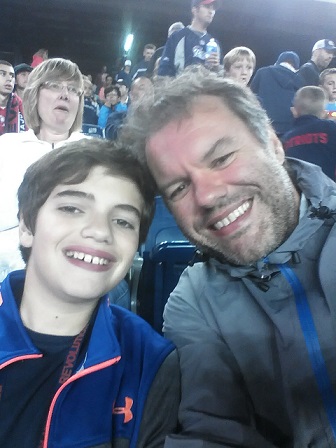 Dimitri with his son Michael
My name is Dimitri Tsillas.
I was born in Greece near the ancient city of Thessaloniki and my parents emigrated in the early 70s to seek a better life.
I grew up in Brooklyn, NY and attended Brooklyn Tech. HS. My graduating class had 800 students from more than 30 nationalities.
I was able to go to college on a scholarship at Brooklyn Polytechnic University by commuting on the subway. The time I wasn't in classes or studying I was working in construction. I earned a Bachelor of Science degree and decided I had enough of New York City so I moved to a new job in Lowell, MA.
The new job was in programming computers which is something I love to do.
During the 90s I switched jobs several times but managed to stay rooted in the north central Massachusetts area.
I met my wife in 98 and we married in 00. She is a Mass. native and grew up in Westwood. I swear she knows half the people in Massachusetts and about a third in Rhode Island.
We have two kids, ages 12 and 14.
I got into motorcycles about 10 years ago. I got my license by taking the safety course and the next week I brought home a 1982 GS550L. My instructor from the safety course suggestion I look at thegsresources.com and that's how I showed up at the web site.