February 2002
B

ike

O

f

T

he

M

onth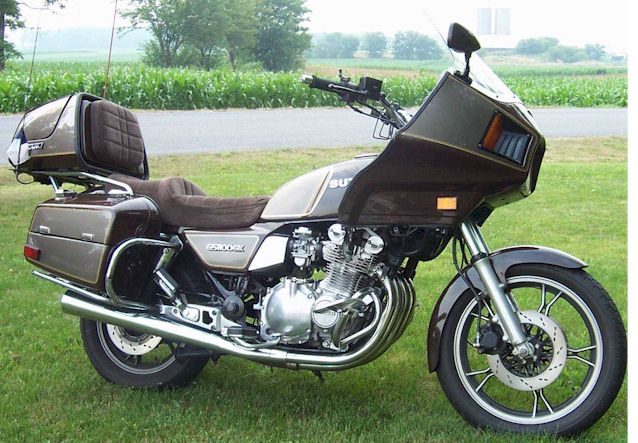 1982 Suzuki GS1100GK
Owner: Mark Summers
summers@innernet.net
ID #146
A Note From The Owner...
I bought this bike from a coworker for $50. I added a battery, a set of tires, and she was ready to go.

Since then I have added a citizen's band radio with a homemade Push-To-Talk switch, a stereo system mounted in the fairing, a crushed velour seat job, and some aftermarket floorboards. Other than that, she is still stock.

GS Resources member, Nick Diaz, has seen this bike on the first GS Resources - Northeast Regional Ride in 2002.

It still runs well and looks pretty good for a 20+ year old bike.

Mark Summers
a.k.a. "five-string"