March 2002
B

ike

O

f

T

he

M

onth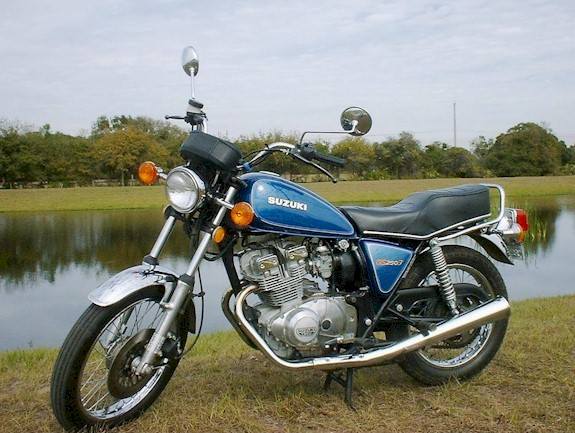 1981 Suzuki GS250T
Owner: Phil DeLuca
phidel@mindspring.com
ID #147
A Note From The Owner...
I own this superb little 1981 GS250TX. While it isn't a barn burner, it has gotten me back onto a bike for the first time in almost 20 years and it sure feels good.

Needless to say, finding parts for this little sweetie is not easy, and quite frankly, I had to show the bike to my local dealer before he would even consider working on it. The bike only has 2500 miles on it. It has been garaged off and on over the past 20 years, and aside from having to have some work done on it due to sloppy storage, it has proved to be a real nice little ride. I understand they were only made for two years and not many were sold in this country. I would be interested in hearing from anyone who has a similar machine.

Thanks

Phil D.