July 2006
B

ike

O

f

T

he

M

onth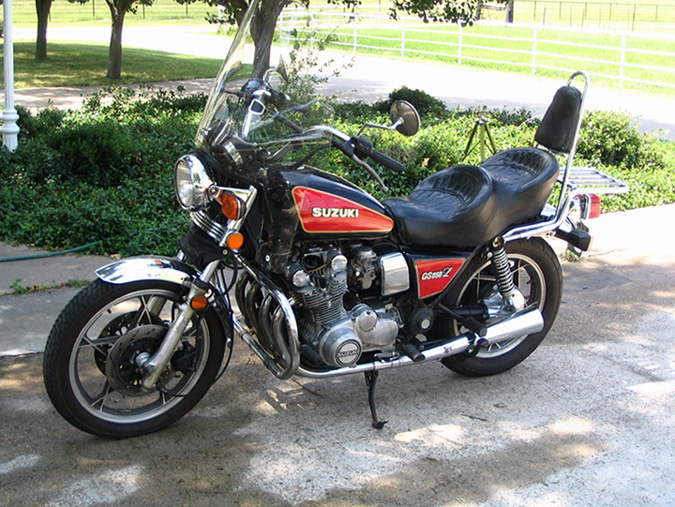 1981 Suzuki GS850GL
Owner: Gerald Heard
gmheard@verizon.net
ID #104
A Note From The Owner...
My photo submission is a 1981 Suzuki GS850GL. I purchased this bike in 2004 from a local individual as a result from inquiring about some Suzuki GS 850 parts needed to restore a 1982 GS850G.

The GL had not been cranked for approximately 3 years, so the owner was considering it for parts. He accepted a $500 dollar offer and after a battery and some force feeding, it cranked right up. After a local bike shop tune-up including: carb overhaul, new wiring and plugs, valve adjustment, and new tires she runs smooth and has not given me any trouble.

Once out of the bide shop I completely went through the bike and after some detail work, she is back on the road. With 17,450 miles she is just getting started. She gets compliments wherever I go. I am 60+ years old so I don'ít do a lot of long road trips. I do enjoy riding her on country roads and short trips around lakes. My wife and I ride her to grand kid's ball games, touring of new homes, and of course, various restaurants to eat.

The picture is just a glimpse of who she really is.

Gerald T. Heard

P.S. The GS Resource website is a very good resource.