March 2007
B

ike

O

f

T

he

M

onth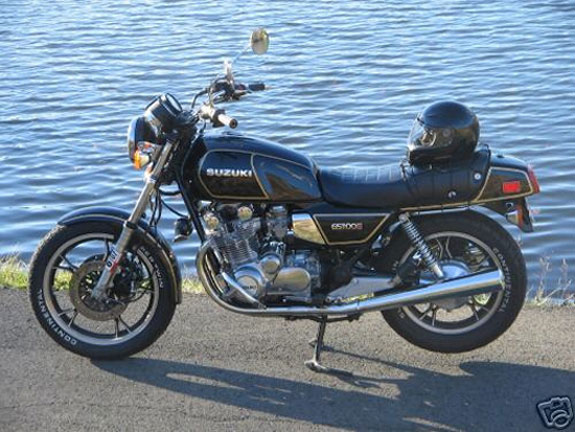 1982 Suzuki GS1100G
Owner: Masoud Vahedi
hajmasoud1@yahoo.com
ID #88
A Note From The Owner...
I am so glad that some people like you living in this world because we can get a lot of knowledge from you guys - thank you so much.

I have some picture of my best friend for you of course one of those unique one.

I am the one the GS lover, especially GS1000G or GS1100G.

I just purchase my bike last year exactly on my birthday. That was my gift to my self. My bike is GS1100G 1982 and all original and completely un-restored one. Pretty strong, excellent shipping and handling. The only thing in my bike the seat grab bar is missing, that's all I can say. It has only 8000 mile on it, but unfortunately i have to sell it because I have to comeback to my home for while so I don't have place to keep and now is on ebay in gs category for sell.

I was looking on ebay almost 4 years that I found something like this and I hope next owner appreciate of it and really take care of it. Again thank you for such a good web site. Much appreciated.

Haj Masoud Vahedi.