April 2013
B

ike

O

f

T

he

M

onth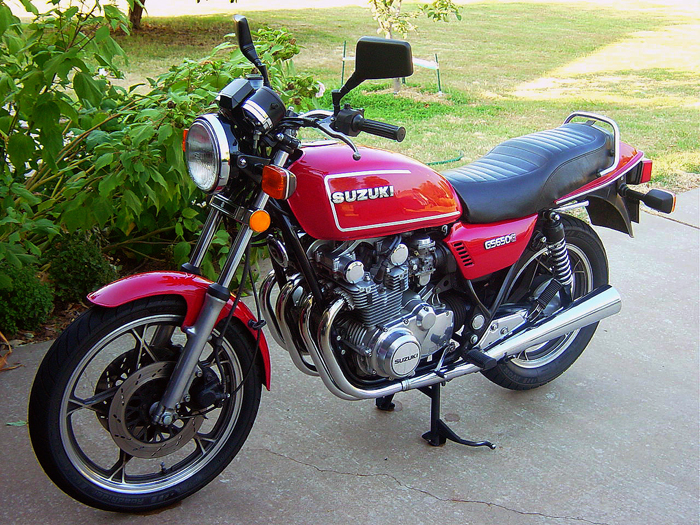 1981 Suzuki GS650G
Owner: Rick Day
rnjday@pinncom.com
ID #15
A Note From The Owner...
This is my 1981 GS650G that I bought late in 06 with something over 26000 miles on the odometer, joining this forum at just about the same time. The bike now has over 82000 miles on and runs as strong as ever. I was attracted by the forward looking features on it such as triple drilled discs, electronic ignition, and shaft drive in a mid-sized bike.

The bike was in pretty good shape cosmetically but I didn't much care for the brown color so I had the key parts painted red at a local body shop. Restoration was well under way when just a couple of months after I bought it I was run off the road by an erratic 14 year old ATV rider. The bike suffered major damage: bent forks, smashed instrument panel, tank caved in, ruined right muffler. With the help of duaneage and others I was able to restore it to the condition you see it in now. This bike has parts on it secured from sources from Delaware and Connecticut to Oregon. This scoot is great fun on our local Ozark roads on weekends and often takes me to work on weekdays. I've had over twenty motorcycles in my 50 years of riding but as they say, "This is one I'l never sell!"

Rick Day

"physics-teacher"