May 2013
B

ike

O

f

T

he

M

onth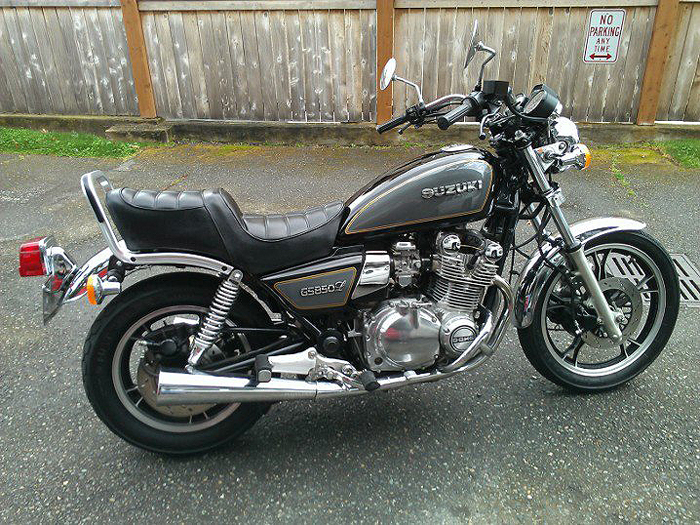 1982 Suzuki GS1000GL
Owner: Andy G.
agammuto@live.com
ID #16
A Note From The Owner...
I bought this GS 850 GLZ about two months ago from the original owner. He only put 1000 miles a year on it. Garage kept, it's clean as can be. I put new Dunlops on it, brake pads, cleaned the carbs, and replaced the carb manifold o-rings and boots.

In the 1980s, I owned a GS300L and a GS 500L. I loved those bikes and the itch to recover few moments from my past I began looking for a clean GS. Obviously, I did. The bike runs like a dream. I'm slowly re-learning what it means to wrench on a bike this and enjoying the experience.

Andy G.