October 2015
B

ike

O

f

T

he

M

onth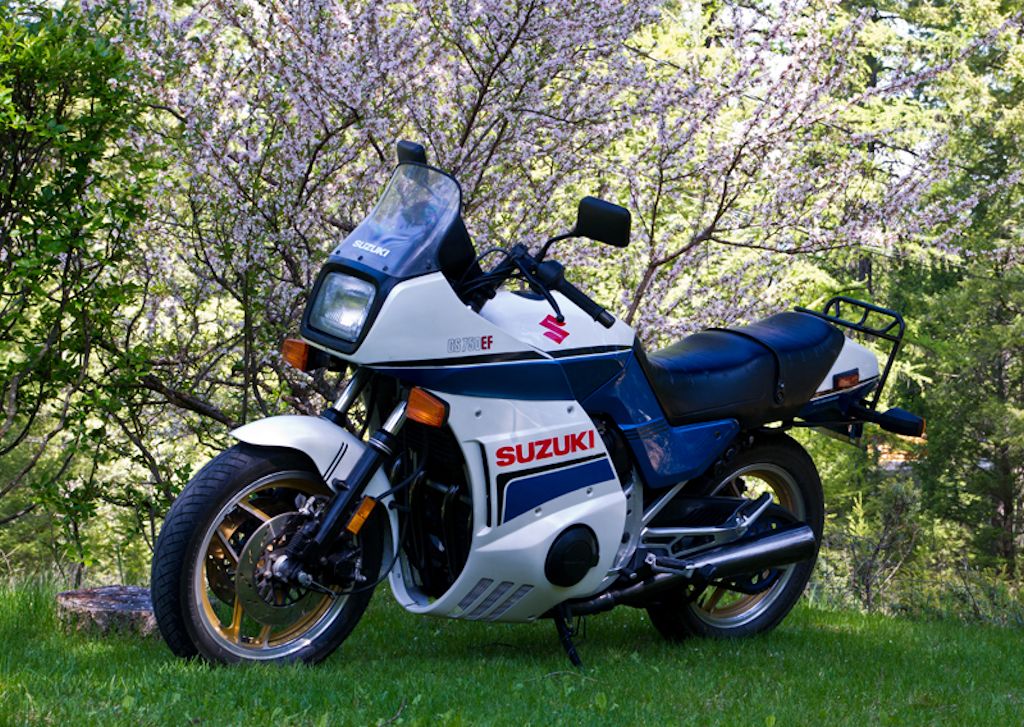 1984 Suzuki GS750EF
Owner: Sandy Oates
soates@cyberlink.ca
ID #184
A Note From The Owner...
This is my recently acquired 1984 GS750EF. In two ways it is a rather unusual model for the North American market. First, the EF model was never available in the US and second, there were no 1984 GS750 models sold in the US either. This motorcycle was purchased new by a friend and he rode it regularly up to 1997 at which point other interests got in the way of riding. I even did a few tours with him back in the day. After bugging him for a few years to put it back on the road and ride it he gave it to me as he knew it was going to a good home and probably needed a bunch of work to make road worthy again. Well he was sort of right. It was a fine completely stock example but it needed a lot of help.

The main issues aside from needing to be mostly disassembled for a good cleaning and inspection were a completely rusted (from the inside out, paint was perfect) fuel tank and some road rash on left hand fairing. While it was apart it I rebuilt the calipers, replaced wheel and steering head bearings. Amazingly enough I found a NOS fuel tank with the correct paint scheme and managed to repair the damaged fairing pieces to match the rest of the stock color.

Engine wise, even with 75,000 kms on the clock, the compression was great and to the high end of spec. It only really needed a slight valve adjustment and clutch replacement. With it brought back into service I'm sure it will be a fun bike to ride. Who knows, the original owner may even show up one day to go for a ride, that would be great.