June 2015
B

ike

O

f

T

he

M

onth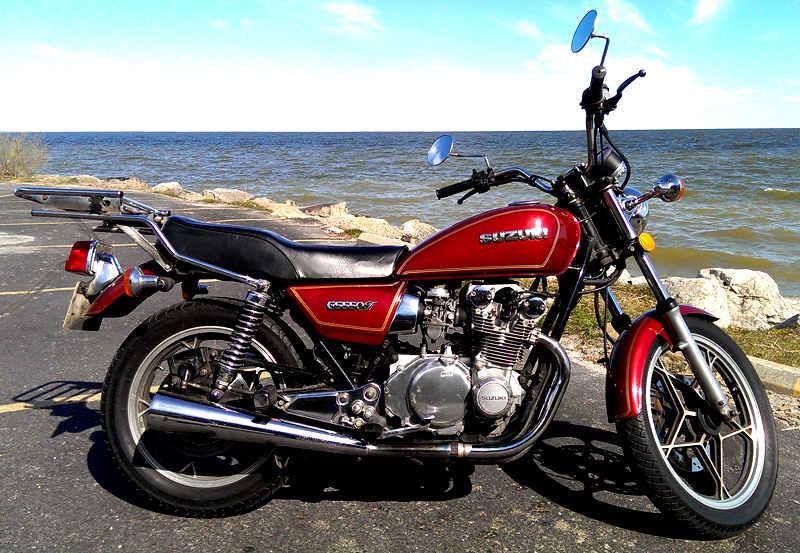 1981 Suzuki GS550T
Owner: Jared K
jrock141@hotmail.com
ID #180
A Note From The Owner...
My father bought this 1981 GS550T brand new, and I bought it from him when I was 17. Even though it's air-cooled, I have ridden it 100-200 miles in a day without a worry. It's mostly a daily-driver for me now whenever I can get away on it.

I've replaced the chain, sprockets, tires, petcock valve, and fixed several seals on it - but it's still basically a stock bike, and I have no desire to change it.

Jared K.