November 2016
B

ike

O

f

T

he

M

onth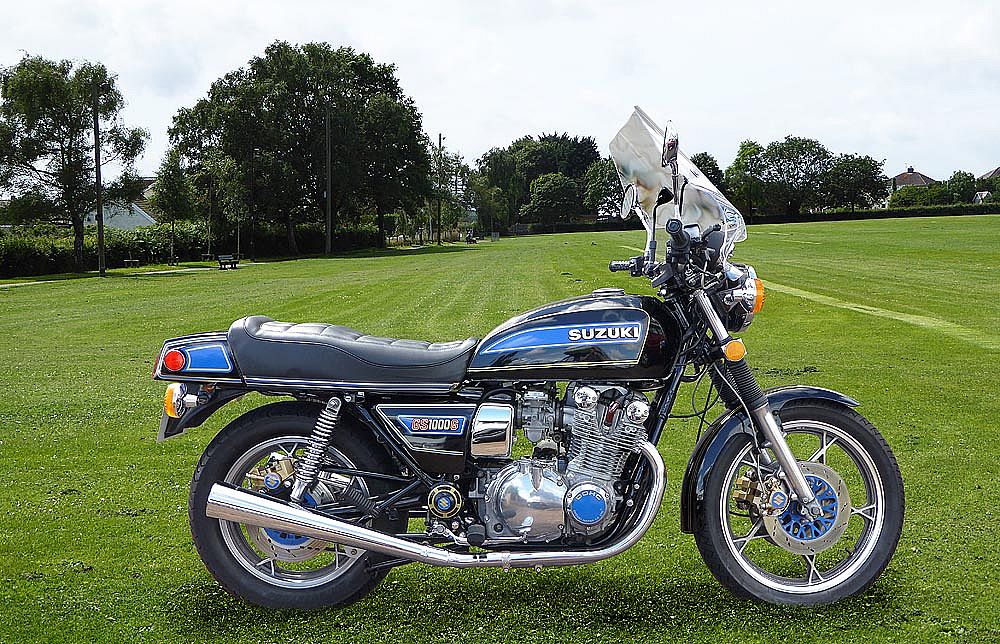 1980 Suzuki GS1000G
Owner: Lawrie White
lwhiteuk66@gmail.com
ID #223
A Note From The Owner...
Quite shabby when bought, total stripdown then full nut & bolt restoration, all metal sandblasted then 2-pack acrylic painted in back yard!!
Silencers rusted through so new replacements fitted, downpipes & other stuff re-chromed, fasteners replaced with stainless, all buffed & polished, all graphics made by me & National-Cycle screen bought from the US.
No rust on fork tubes, I just like rubber gaiters!!