December 2017
B

ike

O

f

T

he

M

onth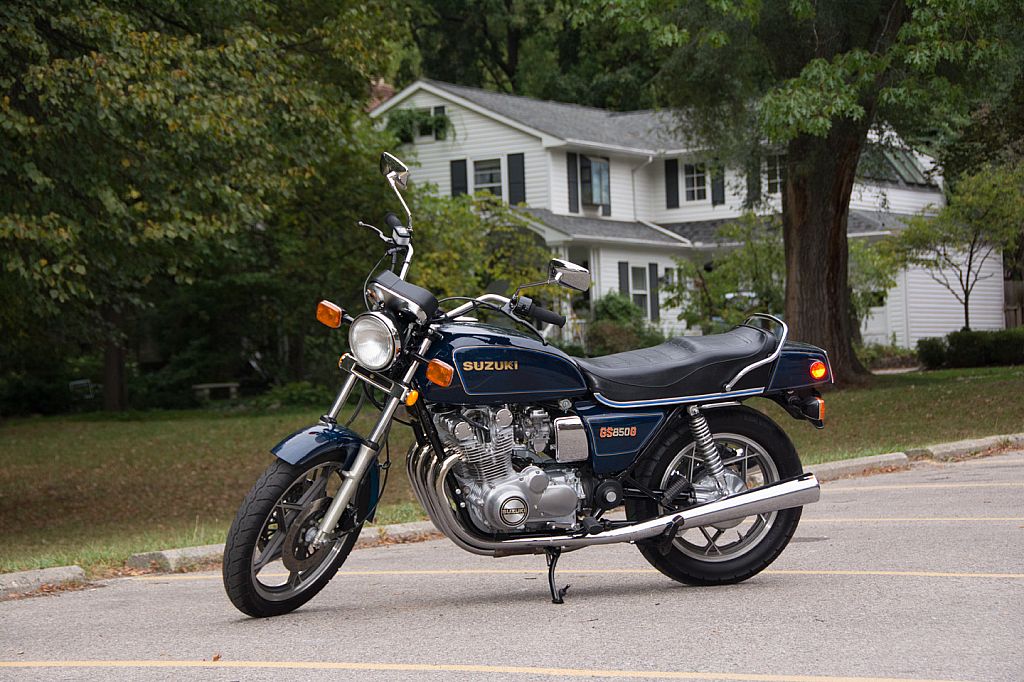 1981 Suzuki GS850G
Owner: Scott Kempton
s_kempton@yahoo.com
ID #253
A Note From The Owner...
I bought this bike from the Harley dealer in Ames, Iowa last December (2016). I found it on a Sunday night by doing a Google search. It is a twin to one I bought new in 1981 - and have always had fond memories of - so it has a lot of nostalgic strings attached to it.

When I saw the ad, I figured it would probably have long since been sold. For the price, it said "Please call". Grrrrr..... I had to wait until Monday morning to find out if it was still available, but sure enough, it was. After having the salesman take several pictures of the exhaust, I bought it over the phone and had it shipped to me in Ann Arbor, MI.

What you see in the photos is the result of LOTS of cleaning and polishing. While some of the chrome pieces are new, all of the paint and the exhaust are all original and nearly flawless. I got lucky.