April 2017
B

ike

O

f

T

he

M

onth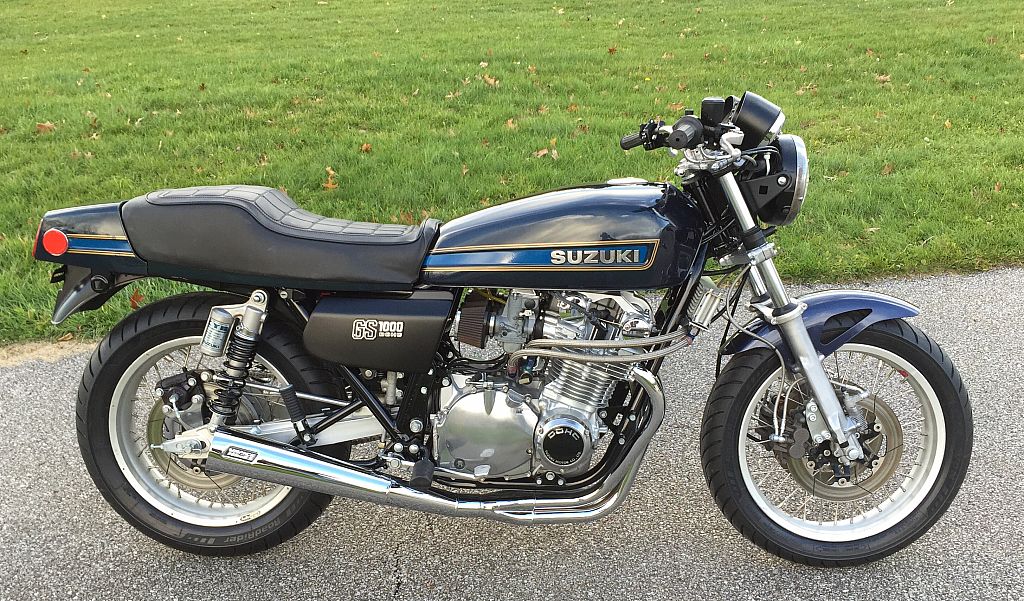 1978 Suzuki GS1000E
Owner: Randy Wedge
motopsycho69@hotmail.com
ID #231
A Note From The Owner...
This GS1000 was left for dead out in the Arizona sun for 25 years, before being brought back to Indiana, in an attempt to save it. First attempt failed, that's when I found it on Craigslist with a huge Vetter fairing and scorched tank and seat.
After a year and a half of digging for the parts I wanted, and restoring the parts I was going to keep....

It lives again....