May 2018
B

ike

O

f

T

he

M

onth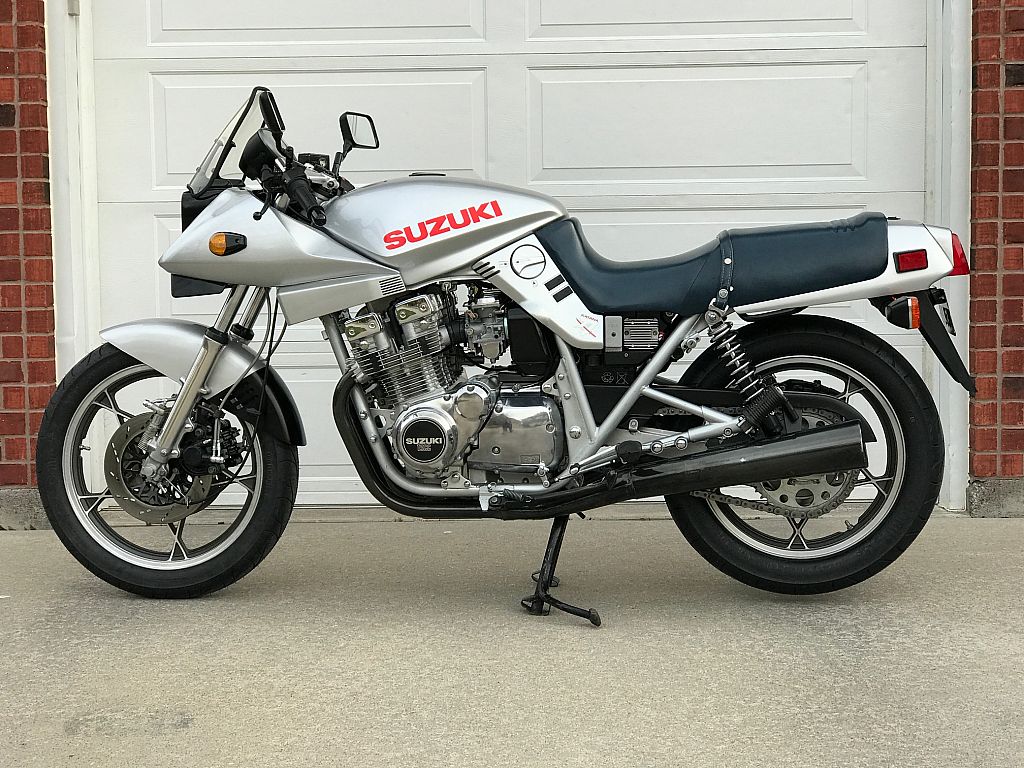 1982 Suzuki GSX750E
Owner: Kevin Sinn
kevin.sinn@mac.com
ID #263
A Note From The Owner...
It's actually a GSX750S Katana, but this was not on the drop-down list. Canadian version.

This is the bike I wanted when I was 16 and working in a motorcycle shop. I've always kept an eye out for one, but they go fast when available.

Last August this one came up for sale locally, 20 minutes from my house! I couldn't pass it up. Spent the winter doing long overdue maintenance, replacing, repairing and cleaning.

It took me 35 years to get this bike - I'll be hanging onto it for a long time.