September 2020
B

ike

O

f

T

he

M

onth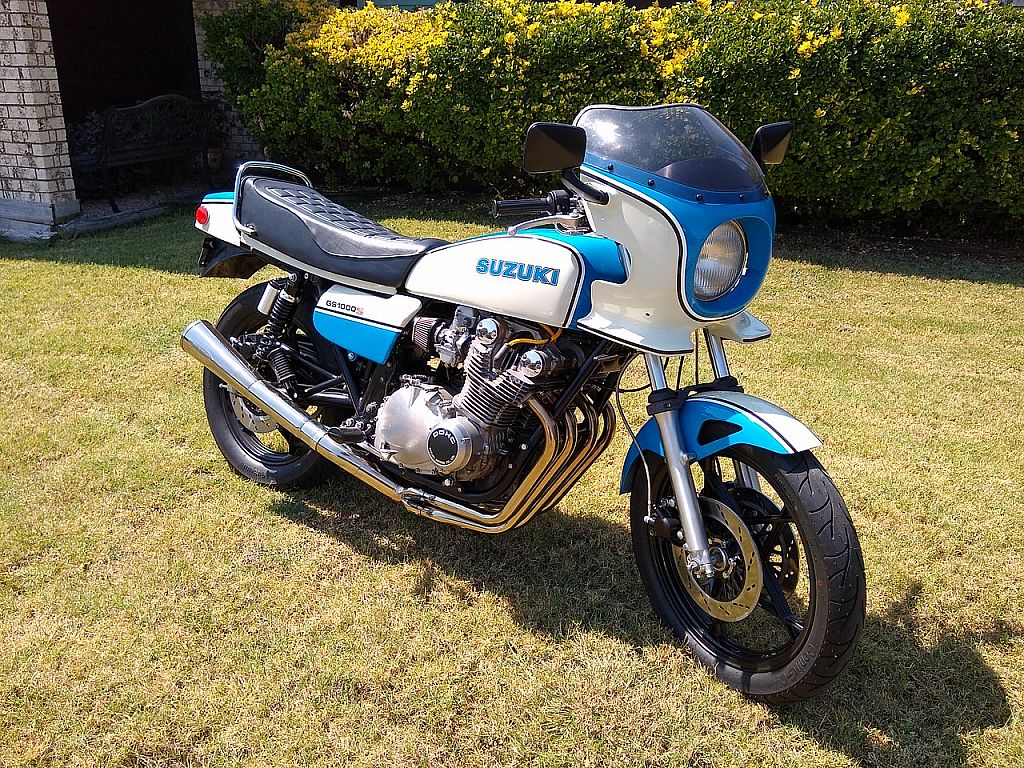 1979 Suzuki GS1000S
Owner: Rich Simmons
richsimmons26@gmail.com
ID #312
A Note From The Owner...
Bought the bike in March of 1991 a week after getting home from Bike Week in Daytona Beach for $2200.

I rode the bike off and on until 2008 when multiple pins holes in the tank, carb issues, and too many hours at work caused me to park the bike with plans to resurrect it in the future.

About 2.5 years ago I started working on the bike as time and budget permitted. Pretty much everything except the engine internals and frame has been overhauled or replaced. The engine runs wonderful still.
While the carbs, body work,wheels, fork lowers and engine covers were out being refurbished, I took the opportunity to start collecting parts to update the electrical system, brakes, suspension, exhaust and front fender.  There were times I thought of updating using modern components but in the end, I prefer to make any updates using mostly period parts.

Firing up the bike for thefirst time after all these years was exhilarating to say the least.  The first ride really for me reminded my how great these bikes were back in their heyday. It is also reminded me that I should have brought this "Old School Cool" bike back to life a long time ago.