January 2023
B

ike

O

f

T

he

M

onth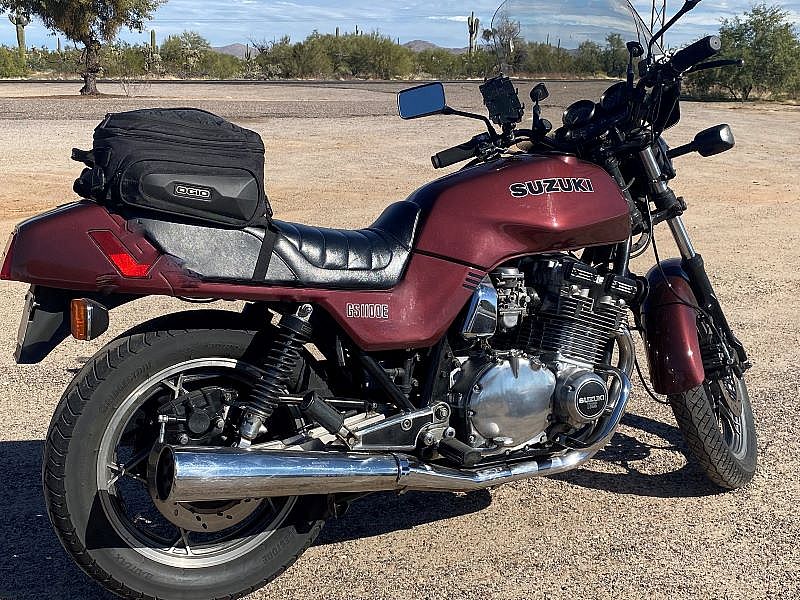 1982 Suzuki GS1100E
Owner: Jerry Kaiser
studeblu@gmail.com
ID #377
A Note From The Owner...
I bought this 1100e as a basket case a couple years ago. The PO said it had developed a bad oil leak in the front of the engine. The only oil leak I found was a blown fork seal that had the front of the engine oil soaked. Since I have it finished
It has no oil leaks and runs flawless. I think it looks pretty good too.