Don Pepe's Bio
Moderator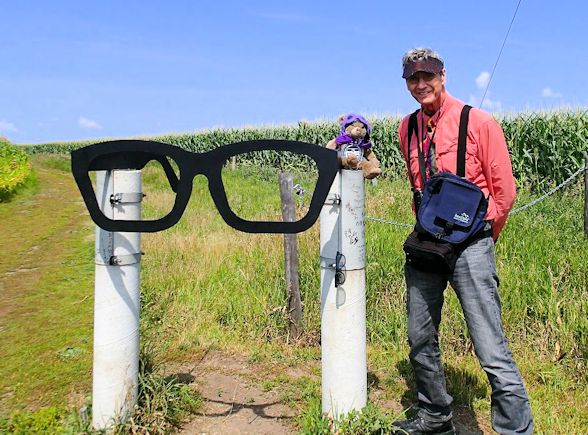 Stator and me at the Buddy Holly trailhead
I am originally from the Ohio River valley, born on the Kentucky side but grew up in Southern Indiana. Grade and high school in Evansville; then college in Bloomington (IU). From there I went into the Army and did a couple of years as a spotter plane pilot in Vietnam (Yeah, I'm an old dude). After the military I moved to Gainesville, Florida (UF) where I continued my business studies and (just coincidentally of course) was able to ride my motorcycles year round. I have lived in Jacksonville, FL since 1972; an accountant by trade, now semi-retired.
I brought a Honda CB750 and a Kawasaki 500 triple with me to Florida During the 70's I got new motorcycles every two or three years until December, 1979 when I bought a 1980 GS850G. At that point I stopped buying new bikes. I simply found nothing after that better than my 850 for the riding I like to do. Then in the late 90s I found The GS Resources. Here I still am and I still have that 850.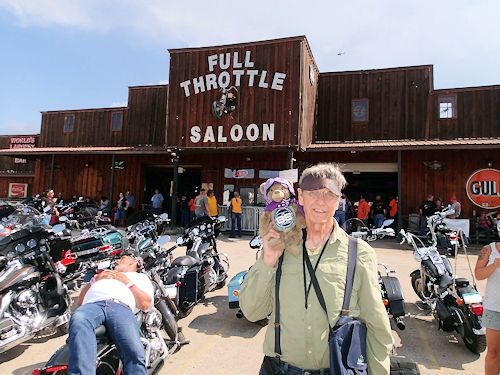 Stator and me in front of Full Throttle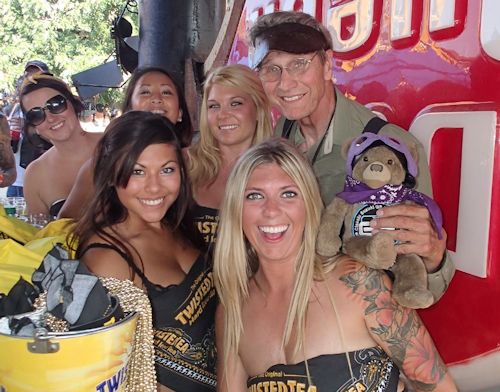 Stator and me with Twisted Tea girls
Most of my riding is on longer trips and usually solo. I enjoy just me and the bike and the open road. I first rode across the U.S. in August, 1969 on the 500 Kawasaki triple mentioned above. In 1970 just after the military I bought the CB750 mentioned above in London and rode the British Isles for the summer. Too many trips to mention since but I have ridden a GS in every one of the lower 48 and 3 of the Canadian provinces. The rest of Canada and northern Mexico is on the bucket list.
I have the complete video set of the "Then Came Bronson" TV series.