Mark Nemetz's Bio
Bike Of The Month Editor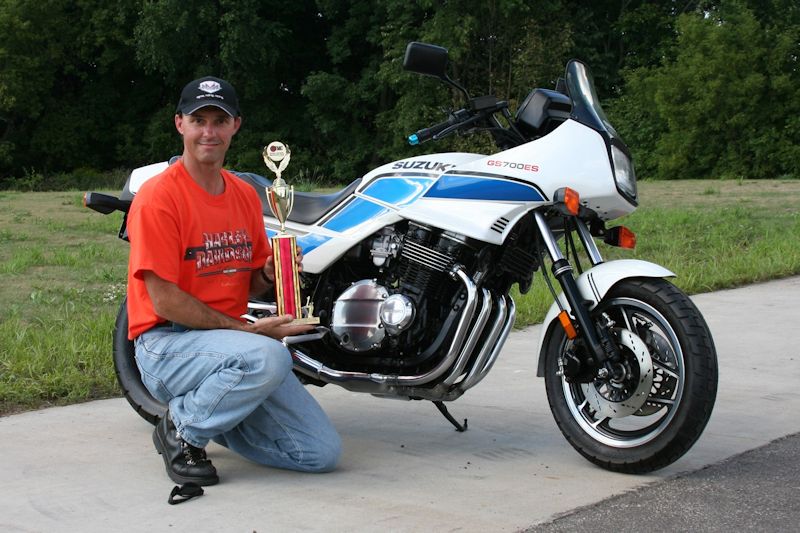 I suppose my motorcycling-background would be considered "all-over-the-place" – similar to the roads I prefer to travel on with my motorcycle.
Like so many of us, I started out in the late 1960s on a Honda Mini Trail 50, and progressed through the motorcycle-ranks as I grew-up, along with my riding-ability.
I'm married to Kelly, my wife & riding-partner for the past 35 years.
I'm a Field Rep, and Life Member, of the American Motorcyclist Association - AMA.
Much to the dismay of my parents, in early 1980 I purchased a new "Wes Cooley" GS1000S - and like so many of us, I sold it a few years later to purchase a GS "L" Suzuki cruiser. (on a side-note, in the mid-1980s, my bride and I actually visited Wes Cooley at his home in California while he was recovering from a spinal injury – it was definitely a big day for two young Suzuki fans from Wisconsin!)
Several years ago, I became involved with web design, and was able to align that with my motorcycle passion. Over the years, I've developed websites for a custom bike builder, an independent motorcycle repair shop, a detail & restoration shop, and a multi-location Harley-Davidson dealership – and for the past 17 years or so, I have been fortunate to be involved with the GS Resources.
At 45 years old, I decided to try motorcycle road racing, and applied for a competition license in 2007 after attending a certified road racing school. In 2008, I competed in the Formula 40 class of the Championship Cup Series (CCS). Around that time, I also became involved with corner working at Road America in Elkhart Lake, Wisconsin…..and this led to my latest motorcycling gig - being a Mid-western riding instructor with Sportbike Track Time – STT. (and during all this time, I've had my sweetie by my side - she's the best pit crew member I could ever ask for)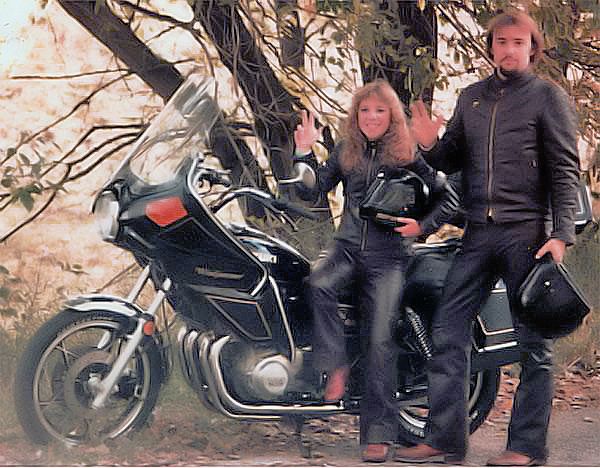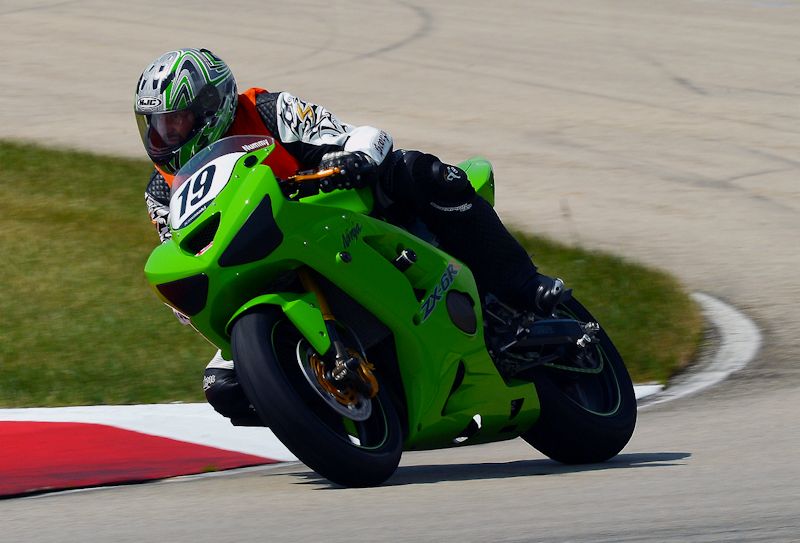 Several years ago, in an attempt to re-live my old GS1000S days, I purchased a pristine, one-owner GS700ES, painted in the same blue & white paint scheme of my GS1000S – it's the one bike in my garage my wife won't let me sell…..