"The Yellow Frank" Project
The Delivery
On May 22, 2015 Don delivered the GK to my home here in the North Georgia mountains. It was a 1000 mile round trip from his homebase in Jacksonville FL and he did it all in one day. While the trip was uneventful, it took four days of getting ready with trailer wiring issues, picking up the painted parts, etc. Kudos to Don's stamina. It must be all those protein drinks!
The bike arrives by trailer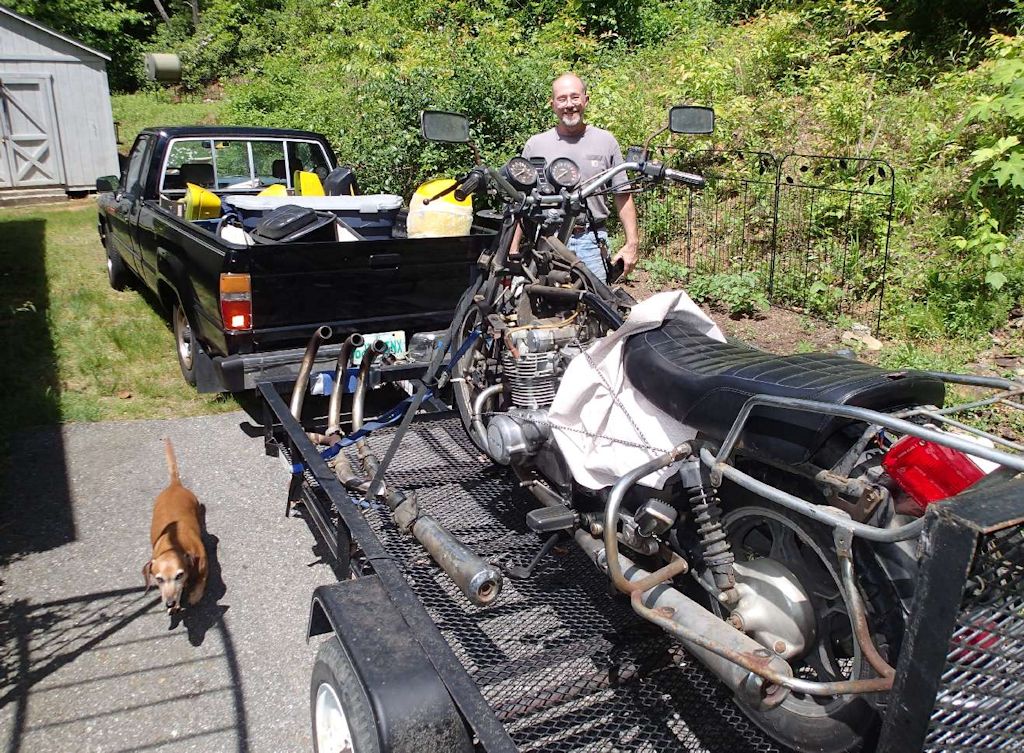 New yellow parts safely stored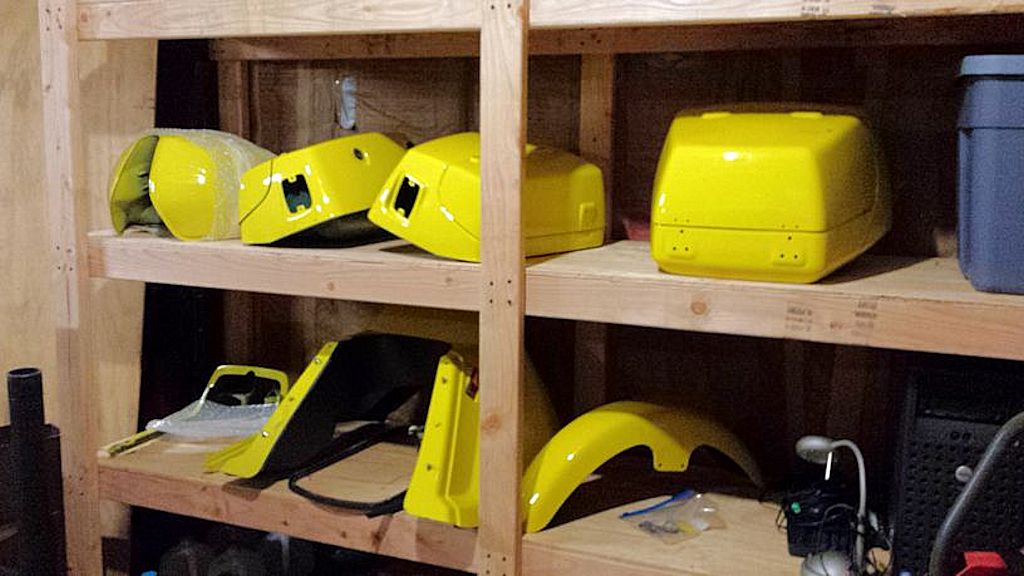 Glad to have it all put away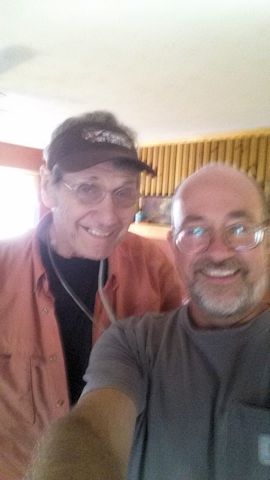 Click here to go to the forum to discuss the ongoing project.